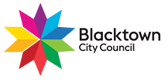 WebSpatial Disclaimer
This statement applies to user interactions with Blacktown City Council's WebSpatial.
Blacktown City Council grants you a non-exclusive licence to reproduce the contents of this website in your web browser for the sole purpose of viewing the content. Blacktown City Council reserves all other rights.
While care has been taken to ensure accuracy, Blacktown City Council cannot guarantee that information shown is correct and recommends that users exercise their own skill and care with respect to its use.
Conditions of use:
Data displayed in Blacktown City Council's WebSpatial are compiled from a variety of sources. The Digital Cadastral Data Base (DCDB) has been prepared and updated by Blacktown City Council. This data does not represent precise surveyed measurements of cadastral boundaries and must not be relied on.
Blacktown City Council does not represent or warrant that the information displayed in WebSpatial is accurate, complete or current.
Blacktown City Council accepts no liability whatsoever in respect of any use of the information accessible from WebSpatial and shall not accept any responsibility to any party for any loss or damage which may arise from this information.
Blacktown City Council provides this information for indicative purposes only and is provided on the basis that all persons accessing the site accept full responsibility for verifying and assessing the accuracy of its content.
Access to Blacktown City Council's WebSpatial is for personal use only. You may create hardcopy products and non-editable digital images (eg: pdf files) based on the data provided. Information obtained from this site must not be commercialised, reproduced, published or distributed without written permission from Blacktown City Council.
Should any data be used for the purpose of a financial transaction of any nature, then the parties to that transaction should apply to Council for formal certification and/or seek independent legal or professional advice.
The Sydway Street Directory is the copyright of Melway Publishing Pty Ltd and is licensed to Blacktown City Council. No part of this digital street directory maybe reproduced or dealt with in any way which is inconsistent with the rights of Melway Publishing Pty Ltd under Copyright Law.